Throughout recent years, the hotel industry has faced continuous economic difficulties, from the pandemic to inflation and the cost-of-living crisis.
As inflation rates increase this year, businesses across the industry face possible closure, including independent hotels under the pressure of soaring costs. To support independent hotels this winter, Miele has produced some top tips on how your business can reduce costs in the short and long term.
Choosing the right equipment
From washers and dryers in the laundry to dishwashers in the kitchen, a variety of different appliances are required to run smoothly and efficiently, whilst also delivering guests' expectations. Due to their lower purchase cost, domestic machines are often chosen but can be more expensive to operate in the long term; as they are not built to withstand heavy loads and frequent use, requiring more maintenance and frequent replacement.
Commercial machines provide the perfect solution for independent hotels as they are durable and reliable. They also provide reassurance that hygiene standards are adhered to by reaching the high temperatures required to kill harmful bacteria, ensuring a high quality clean. Miele Professional machines are tested to 30,000 cycles –the equivalent of eight cycles a day, seven days a week for over ten years – the equivalent of having six domestic machines over the same time period.
Maintaining your equipment
Amid rising inflation and soaring living costs, the phrase 'time is money' has never been truer. And, with equipment downtime capable of damaging profitability, fast-paced businesses that rely heavily on laundry equipment and dishwashers need their appliances to be fully functioning 24/7. That's why preventative maintenance is crucial to minimise the chances of issues occurring in the first place, so equipment should be checked and serviced regularly. While there may be some costs involved, you could save money on repair bills in the long run.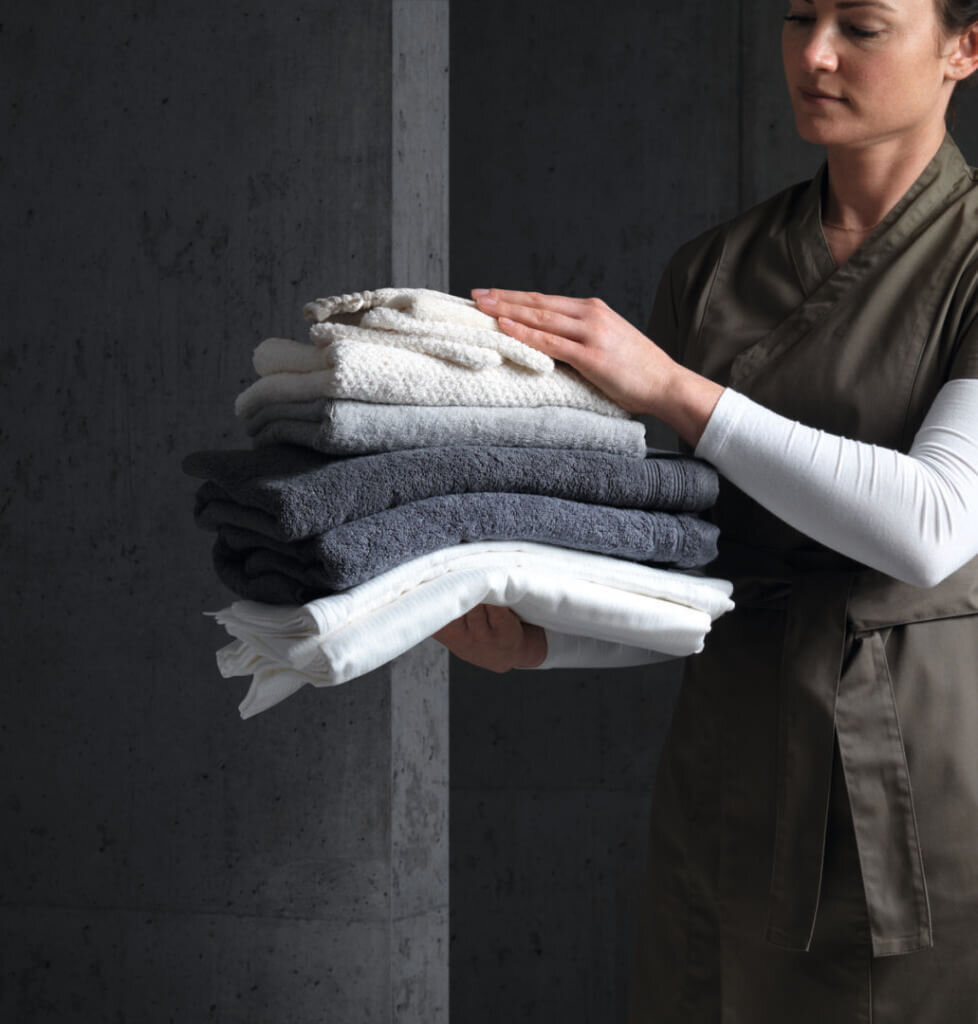 Reduce water temperature and consumption
Domestic machines can waste precious time, as well as energy and water. For maximum throughput, commercial machines offer short cycle times which is not only good for reducing your water and energy consumption, but also for your environmental footprint too. Miele's commercial laundry and dishwashing machines can be personalised with tailor-made programmes to best suit the needs of any business. For example, our washers can process laundry in as little as 30 minutes and our tank dishwashers can wash glassware and crockery in less than a minute.
Combining sustainability with innovation, we always strive to ensure our Miele Professional machines are economical and energy efficient, meaning price-per-wash is typically more cost efficient than other commercial and domestic equipment. Opting for long-lasting Miele quality and top-of-the-range performance is a good way for hotels to save money and help sustainability.
To see how Miele Professional could support your independent hotel, visit our website at https://www.miele.co.uk/p/.
By Charlie Robards, Business Development Manager at Miele Professional